Lab
---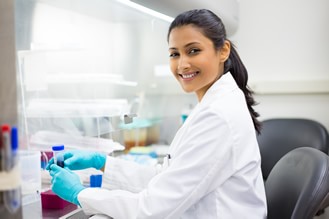 QHM provides clients with access to lab testing under the Quest Diagnostics Lab Card Program
What is Lab Card?
Lab Card is a voluntary program that allows patients to obtain 100% coverage for outpatient laboratory testing*. When your doctor requires laboratory testing, you can avoid co-pays and/or deductibles by asking to use your Lab Card program. The testing must be covered and approved by your health benefit plan and your physician or phlebotomist must indicate that you have the Lab Card program on a Quest Diagnostics requisition with accompanies your specimens to Quest Diagnostics.
Is use of Lab Card mandatory?
No. This is a voluntary, consumer-driven program. However, if you choose not to use Lab Card, your normal benefits will apply.
The Program is Easy!
Members show the Lab Card at the doctor's office when laboratory work is required and request that their specimens be sent to Quest Diagnostics for testing. With Lab Card, the member pays nothing for laboratory testing—no deductible, no coinsurance and no copay. If the doctor customarily collects specimens in the office, he/she sends those specimens to Quest Diagnostics.
For questions or assistance, please contact QHM at (305) 821-8430 or email us at Member@QHManagement.com